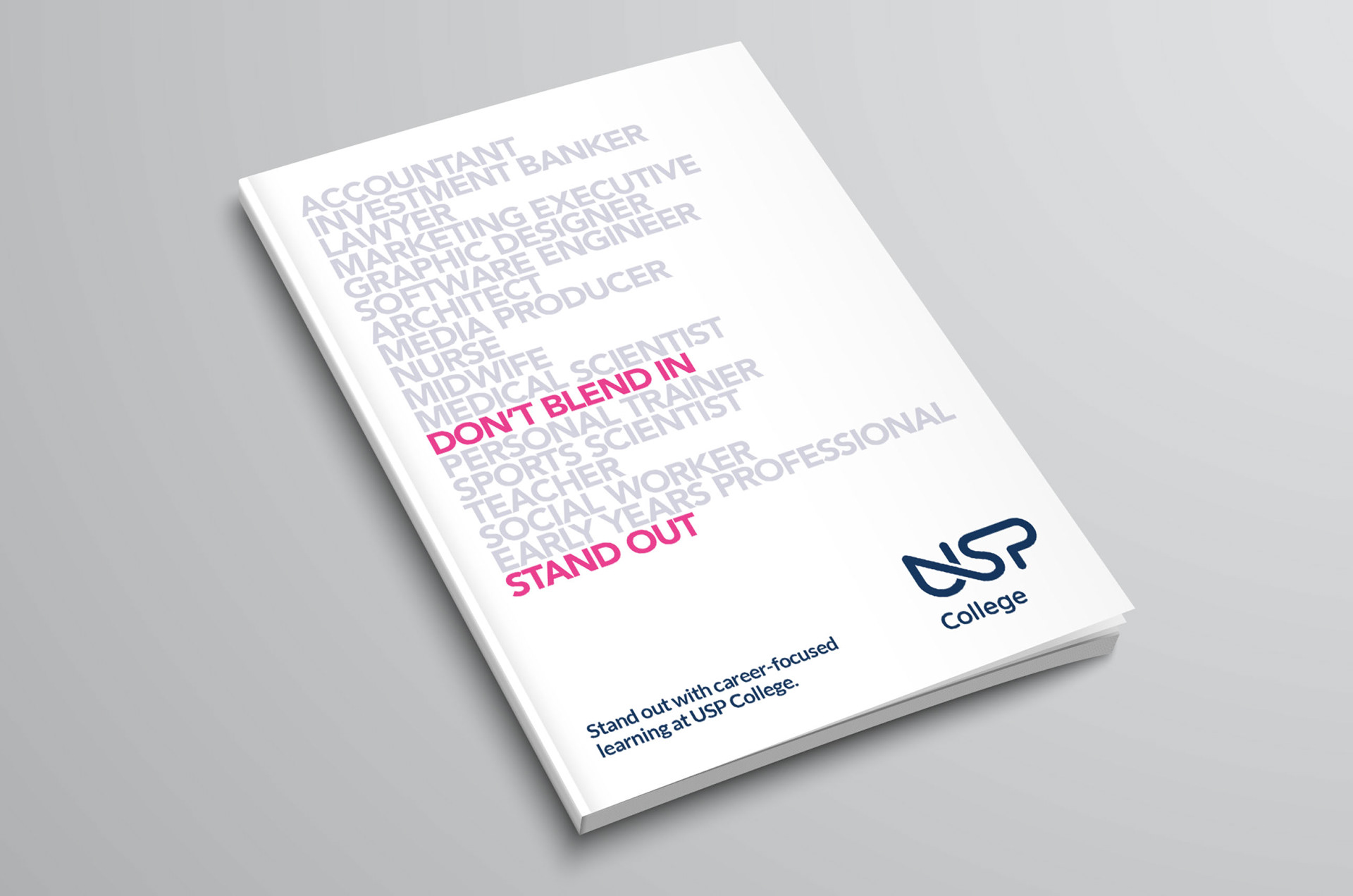 USP College 2020 Prospectus
As part of our ongoing working relationship, USP asked me to develop their new brand by coming up with a new visual style for their 2020 prospectus. The challenge was to find a fresh way of presenting the newly created identity, while retaining certain aspects, but tailoring the style to suit the audience of young adults with individual personalities.
We achieved this by introducing a new bold font and the use of vertical and horizontal typographical layouts, which enabled us to be more creative with the compositions. We also came up with the idea of integrating vectors with photographic images, creating a layered effect to give the layouts some depth.